Wichita Falls' Premier Window Film Installer
Fort Worth Window Film is Wichita Falls' trusted widow film installer. Our company has been in business since 2008 and has successfully completed many window film installations on homes, commercial properties, and schools in Wichita Falls and the surrounding area. Our premium, top of the line window films provide a way to keep your property comfortable during hot 90 degree summer days while also improving its safety and physical appearance.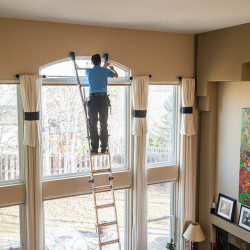 When it comes to finding the right window tinting for your property, we're experts. Our team excels at selecting films that not only meet practical needs such as security or glare reduction, but also compliment the appearance of a space. For more information on the window film options we carry for Wichita Falls, please contact our office.