Anti Graffiti Window Film
Anti-Vandalism Armor for Your Fort Worth Building
Vandalism is nearly impossible to prevent, and its consequences can be devastating for the business or school that's been victimized. Sometimes, these consequences even affect neighboring businesses and homes, and lead to an increase in crime. Window films provide Fort Worth schools with a way of navigating difficult vandalism challenges without the need for extravagant expense. Just like a suit of armor, anti-graffiti films cover and conform to vulnerable surfaces, creating a protective shield that prevents damage and obscures existing scratches and blemishes.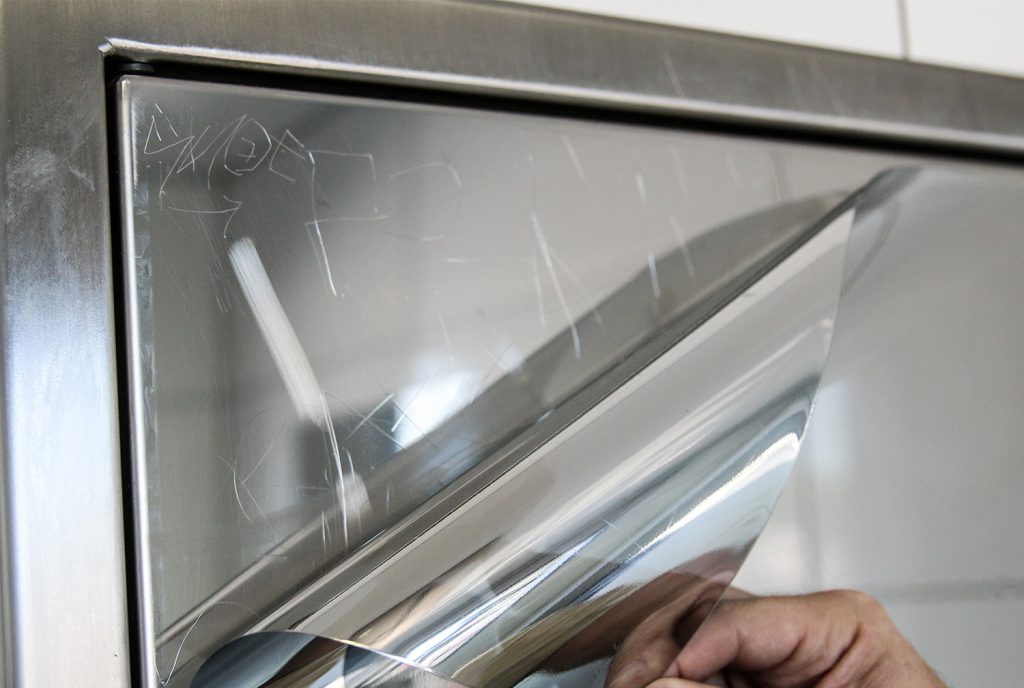 Benefits for Fort Worth Schools, Transportation & Businesses
Anti-Graffiti Window Films create shocking transformations, turning once graffiti-ridden buildings and transportation systems into beautiful facilities that are spotless and gleaming. Ideal for high traffic environments anti-graffiti window films helps Fort Worth schools, transportation systems, and businesses battle tough property crime and avoid high priced repairs.
Metal Shield
Perfect for school playgrounds, metal frames, elevators, bathrooms, and more, Metal Shield is a powerful graffiti abatement that mimics the look of stainless steel and aluminum. Adhere this film to any metal surface you're concerned about to prevent vandalism at all times, even when no one's looking.
Glass Shield
Nothing looks more tempting to vandals than large, clean glass window displays and doors. Replacing large, heavy pieces of glass isn't just a hassle, it's also expensive. Glass Shield films create a thick, invisible blanket of film that protects glass from etching and vandalism.
Mirror Shield
Mirror vandalism is a common issue faced by schools, retailers, and hospitality businesses, and one that's tricky to prevent. Stealthy vandals commit these acts in a matter of seconds, forever ruining the beautiful, immaculate appearance of the mirror. Protect your bathroom, lobby, and guest room mirrors with a powerful deterrent that helps you save money.
Get a Quote
Fort Worth Window Film is honored to be the leading source for Anti-Graffiti Window Filmswindow film in the Dallas-Fort Worth area. Get a solution to your graffiti problem today! Contact us today for your free consultation!