Protect the Merchandise In Your Fort Worth Store from Theft With Security Window Film
No one ever suspects that they'll be the victim of a robbery. But the reality is that break ins happen all the time. This is especially true for high crime cities like the Fort Worth metro. According to crime data website areavibes.com, in Fort Worth, residents have a 1 in 27 chance of being a victim of crime, which is 35% higher than the national average.
For retail business owners, this situation is especially problematic. The loss of merchandise as a result of theft can be detrimental for a small business. It could take years to recover from such a loss, even when it's financially feasible. Fortunately, there's a simple solution that can help keep retail stores in Fort Worth safe from theft: security window film.
How Security Window Film Prevents Break-Ins
Security window film is different than most traditional window films. Regular window films are designed to reduce heat and glare and protect against the sun, but security films provide a different kind of protection. Instead of guarding against the natural elements, these window films protect against human damage.
Reinforced by a special attachment system, these window films have the ability to actually deter intruders. Most robbers try to break in by smashing a window. But this type of method doesn't work with security film. Security film stands in place of glass after impact. It creates a tear resistant layer of material that blocks entry, preventing criminals from stealing valuable merchandise.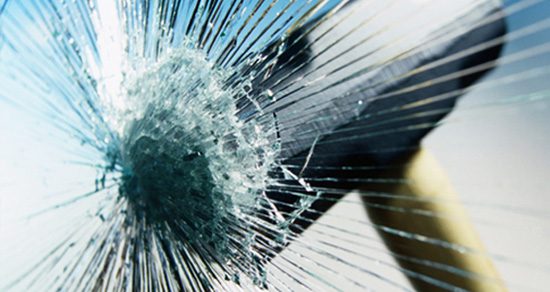 Additional Benefits of Security Window Film
Theft prevention isn't the only benefit of installing security window film for your Fort Worth retail store. In addition, security window film can also provide retail owners with many other advantages including:
Graffiti protection – window film protects surfaces from being damaged by marker, paint, scratching, and etching
Uv protection – window film blocks out 99.9% of vicious uv rays that can cause beautiful merchandise and clothing to lose its color
Impact reduction – window film prevents damage to building interiors and reduces operation down times for repairs
Protect Your Fort Worth Store with Security Window Film
Get the protection your store or business needs and keep your merchandise safe. Call Fort Worth Window Film today to receive an estimate on security window film or schedule a free consultation.