This Case Study Shows How Commercial Window Film Can Benefit Hotels in Fort Worth
If you own a hotel, bed and breakfast, or resort, you may have run into an issue of temperature and energy costs for your guest rooms. In Texas, the sun gets intense during the summer and having a building that has multiple stories doesn't make things any bit easier. But there may be an affordable option for hotel owners to improve the insulation of their building and reduce energy costs. This recent case study shows how commercial window film can provide Fort Worth hotels with the solution they need.
A Case Study Conducted by GSG and the Hyatt Regency Houston
The Hyatt Regency Houston was built in 1972. It has 32 stories, totalling a building size of 924,000 square feet. In recent years, guests started to complain about their temperature of their hotel room. It turns out that the intense incoming solar heat was causing issues on the southeast and southwest sides of the hotel. But the Hyatt already had an annual energy bill of 1.6 million. So they partnered with Green and Green Solutions to find a way to make their building more energy efficient.
GSG recommended that the hotel install energy saving window film. They analyzed a variety of window film products and found that EnerLogic films fit their needs. They decided on EnerLogic because it not only had the ability to keep out unwanted heat during the summer, but could also block cold temps during the winter.
During the installation process, a sub-metering system was installed to measure the actual efficiency of the window film by taking into account energy use and savings. GSG estimated that the window film would reduce energy costs by 20%, but results found otherwise. The window film performed even better than they expected. It provided a 23% reduction in cooling energy use and a 25% reduction in usage for heating energy.
Due to the incredible efficiency of the window film, the Hyatt was able to experience a full ROI in 3.5 years. Guest complaints halted and the exterior of the building looked great. The hotel staff was very pleased with the results of their project.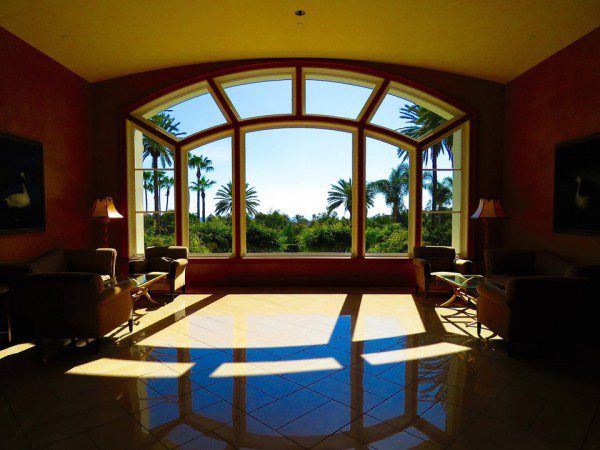 Experience the Benefits of Commercial Window Film for Your Fort Worth Hotel
What happened at the Hyatt is just one example of how window film has benefited hundreds of businesses across the country. And you too can take control of your hotel's energy situation. Call Fort Worth Window Film to schedule an appointment for a comprehensive on site consultation. Our commercial window film could help your Fort Worth hotel experience serious energy savings.