How Residential Window Film for Your Fort Worth Home Can Lower Your Family's Energy Costs – Martin Faith Case Study
You've looked into some different options, but are still trying to figure out the best way to cut down on your family's energy costs. But if you want our advice, forget the expensive triple and double pane windows. Here's how residential window film for your Fort Worth home can provide you with real savings.
Looking for an Effective Way to Reduce Your Electricity Costs?
Living in Fort Worth, you know exactly how dramatically the temperatures change here through the seasons. Homeowners know that every summer and winter, they can expect to see a spike in their electricity bill. So you've probably researched some options for reducing your family's electric bill, but how effective are they really?
Triple and double pane windows cost more money than they end up saving in their lifetime. And as many times as you to tell the kids to turn off the lights after they leave the room, you know that the real blame lies in your heating and cooling costs.
A Real Life Example of How Residential Window Film Can Make Your Fort Worth Home More Energy Efficient
But you can't just not turn your HVAC system on all summer or winter, so what do you do? Residential window film can dramatically improve the energy efficiency of your Fort Worth home. Just ask our owner, Martin Faith. Martin started documenting his energy savings shortly after installing window film for his own home. He soon found out exactly how incredibly effective it was.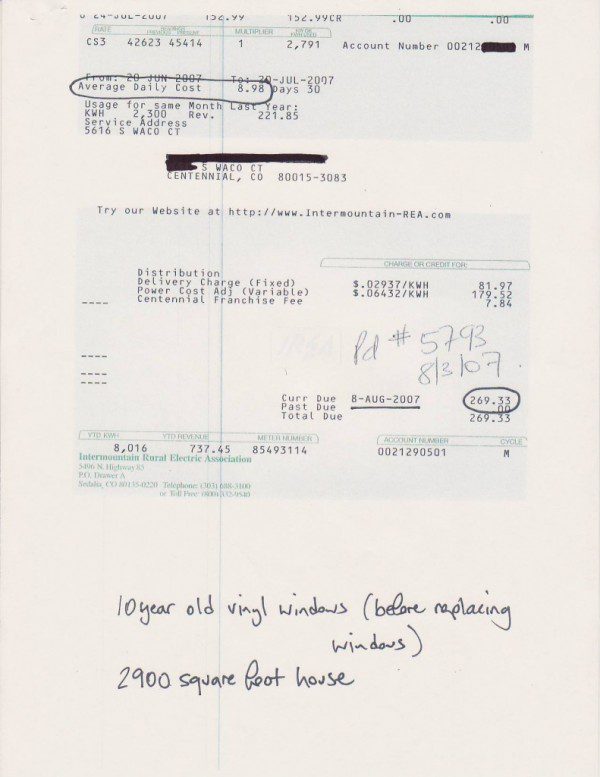 Martin installed window film for his home in Colorado in August of 2008. The year before, he had spent nearly $270 on electricity costs for the same month. But this was back when his home had 10 year old vinyl windows.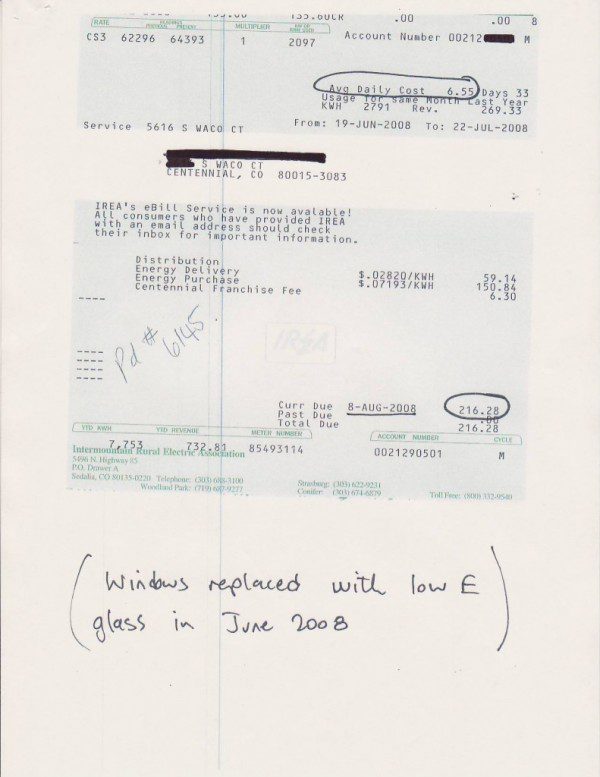 First he replaced the old windows with new ones from our sister company Scottish Home Improvements. This brought his bill down about $50 for the month. But then he added solar window film to the new installations and the results were incredible. In August of 2009, he paid only $84 for his monthly electrical bill. This was only one third of the cost of his electricity bill in 2007.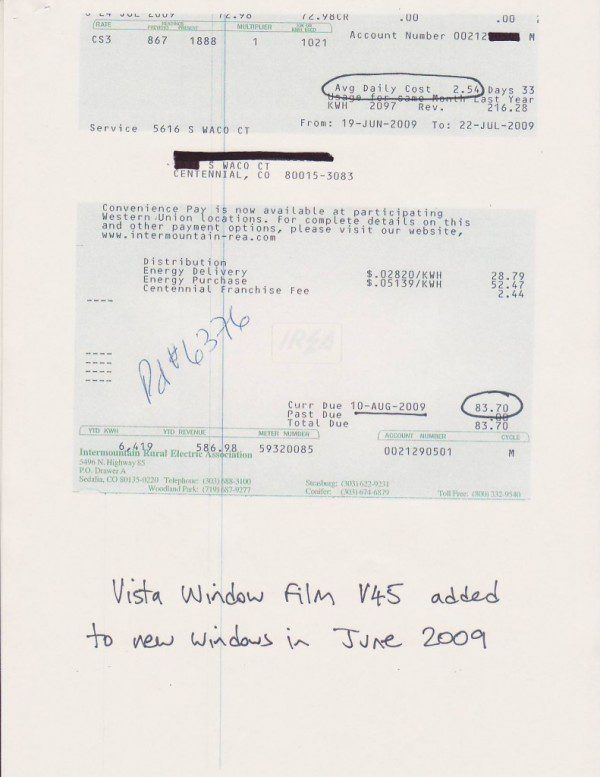 While the replacement glass may have helped, it's easy to see that the real game changer for Martin's home was solar window film. That's what makes residential window film so incredible. With just this small improvement, you could dramatically reduce your energy costs and experience a full ROI in as quickly as 18 months.
Start Experiencing the Benefits
Find out what residential window film can do for your Fort Worth home. Call us today to get a quote or receive more information.