Save money all year round
When it comes to energy efficiency window film, Fort Worth homeowners are quickly realizing the incredible benefits of this product. For those who are looking for a green way to lower their carbon footprint and their heating and cooling bills right along with it, energy efficiency or energy saving window film is the perfect solution.
This window film is affordable, installed once, requires no maintenance or fiddling with, and pays off your initial investment in a few short years via the energy bill savings clients will receive. As an added bonus, with energy efficiency window film, Fort Worth residents also get a 99 percent UV block which cuts down on fading of furnishings caused by the sun's UVA and UVB rays.
Let's take a closer look at energy efficiency window film, Fort Worth, and talk about how it works to save you money. Let's start with the winter months. When the temperature dips, you want your home (or offices) to stay warm and cozy. This requires cranking up the thermostat, but when your furnace churns out the heat, a percentage of it is lost through the glass and frames of your windows. You've probably noticed how cold it can feel sitting near a window in the winter. But with energy efficiency window film, Fort Worth homes stay warmer for less money because the film blocks the heat from drifting right out through the glass.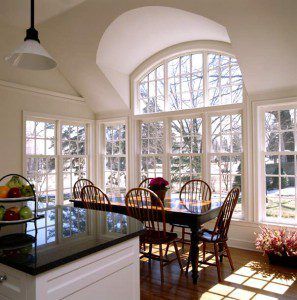 In the summer, a substantial portion of the heat inside a home comes in through the glass, especially when the sun is at an angle to beat right down on the windows. This is what's known as "heat gain." With the same energy efficiency window film, Fort Worth homes stay cooler because that heat gain is blocked and the sun's rays are reflected back outside, not transferred inside through the glass. So your home (or offices) can stay cooler with less output by your hard-working air conditioning unit.
Some of our clients have reported as much as a fifty to sixty percent savings on their heating and cooling costs. Of course, this amount will vary depending on the amount, size, and location of your windows, and how many hours of the day the sun is directly hitting them.
Here at Fort Worth Window Film, we have ten years of experience helping clients realize the benefits of window films, including the energy saving kind, security film, privacy and decorative window films, and other useful kinds. For more information about energy efficiency window film, Fort Worth or the outlying areas, why not contact us today? We're happy to answer any questions and help you choose the perfect window film product to meet your needs.