Save money on your energy costs
Have you heard about energy efficient window film, Fort Worth? This is a high tech, high performance, yet no-maintenance product that is saving home and business owners money across the country. Specifically, it is saving them money on their heating and cooling bills year round.
With the installation of energy efficient window film, Fort Worth clients have a way to lower their endlessly climbing energy costs as well as lower their carbon footprint. Depending on the size and amount of windows in a building, clients are reporting as much as fifty to sixty percent savings.
(Remember, these savings are only on the portion of your utility bills that go towards heating and cooling, not lights or other electric appliances.)
When it comes to energy efficient window film, Fort Worth Window Film offers the highest quality products from such industry leaders as Llumar, EnerLogic, and 3M. These products control heat gain from the sun, blocking it from heating up your windows in the summer and transmitting that heat into the building. By blocking this from happening, interiors remain naturally cooler. And the air conditioning system has less work to do keeping the inhabitants comfortable. The more and the bigger windows a building has, the more direct sunlight they receive, the more savings will be realized.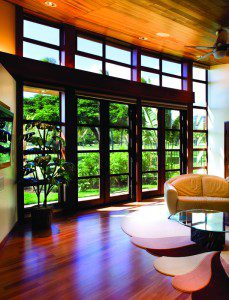 Energy efficient window film, Fort Worth customers are discovering, is equally effective at keeping the home or office warmer in the winter. It creates a barrier that greatly increases the thermal efficiency of the windows. Rooms stay warmer with less output by the furnace or other heating system. This saves our clients money summer and winter.
With an energy efficient window film, Fort Worth residents get one more incredible benefit: Ninety nine percent UV protection. Since UV rays are the spectrum of sunlight that is most likely to cause fading in furnishings, flooring, upholstery, curtains, and artwork, your interiors will stay new longer. You might find you have to replace them less often, which is also a large savings in money. (Of course, if you simply want to redecorate, go for it.)
Fort Worth Window Film has a decade of experience helping clients save money on energy costs. In fact, one of the reasons the company was founded was because of our owner's outstanding experience with energy efficiency window film in his own home.
For more information about energy efficient window film, Fort Worth or anywhere across the great State of Texas, we hope that you will contact us today, either by phone or via our convenient online web form. Experience the savings of energy efficiency window film for yourself and greet your next energy bill with a smile!