Summer Energy Costs Got You In a Sweat? Here's How Energy Saving Window Film for Your Fort Worth Home Can Help
With temperatures in the high nineties this week, the summer heat in Fort Worth is almost too much to bear. But this isn't the first time Fort Worth has had a warm summer. In 2011, the Dallas-Fort Worth Airport recorded over 70 days during which temperatures reached at least 100 degrees.
When it's this hot, no one wants to be outside. Alas, the only thing that one can do is retreat indoors to safety. We go from our air conditioned cars to our air conditioned homes and offices. But in temps this extreme, sometimes even air conditioning isn't enough.
As the sun constantly beats down on a building, it becomes harder and harder for hvac equipment to keep up. And then there's the issue with high energy costs. Triple digit utility bills are enough to send any homeowner through the roof.
But don't get yourself worked up yet. There's a solution that can help you beat the summer heat. Installing energy saving window film for your Fort Worth home can help you stay cool this summer and save money.
How Window Film Lowers Energy Costs
One of the most important aspects of having an energy efficient building is insulation. Insulation keeps heat in place. During the summer, heat is blocked out and during the winter, it's contained inside. But the windows of your home don't have any insulation. Glass heats up very easily, and all that warmth is transferred inside your home, which means your AC unit has to constantly stay running in order to keep temps low.
Residential window film helps to avoid this issue by adding insulation to single pane glass. Window film is a low-emissivity material, which means that it's difficult for heat to pass through its surface. When it place, it blocks excess heat out of your home, allowing your hvac system to do its job.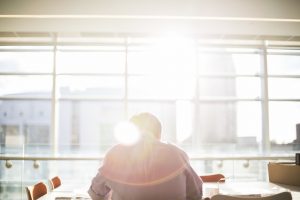 How Much Money Does Window Film Save?
Most homeowners experience immediate results after installing energy saving window film. In Fort Worth, the exact savings can vary depending on the location of a home, the size, sun exposure, etc. However, on average, savings range from 5-30% throughout the year. Imagine your energy bill being cut down by one third! That's a lot of money you can spend on a summer vacation instead of summer cooling costs!
Get a Quote on Energy Saving Window Film
Start saving today! Call Fort Worth Window Film to receive an estimate on energy saving window film for your Fort Worth, Texas home.