We want to make sure you know that window film can be absolutely clear on your Fort Worth home. Tinting your windows doesn't make them dark.
When most people think of window film, they imagine the dark window tint that goes on your vehicle. But the reality is that most window film is absolutely clear, especially products created for residential use. Tinting your windows doesn't have to make them dark. At Fort Worth Window Film, we have a large selection of clear windows films. Residential window film can be used to make your Fort Worth home more energy efficient, cut glare, and protect your family and furniture.
Impeccable Clarity, Optimal Performance
Although this may come as a surprise to you, window film doesn't have to be dark to be effective. In fact, clear window film is just as capable of blocking UV rays and reducing solar heat gain. It works to filter out harsh and damaging sunlight while also regulating interior temperatures for maximum occupant comfort. And the best thing of all is that it's completely invisible and undetectable so you can enjoy 360 views of the outdoors while you're inside.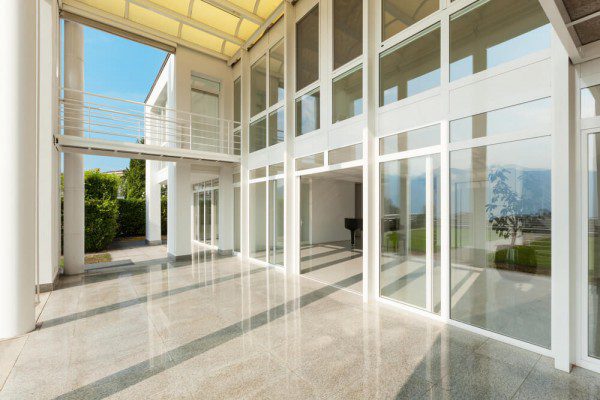 Benefits of Residential Window Film
Window film can save you anywhere from 15-30% on energy costs and has an average return on investment of two years. Some additional benefits of residential window film include:
Glare reduction: Window film allows you to enjoy every room in your home without being bothered by harsh glare from the sun. Tinting cuts glare by up to 95% and improves viewing comfort for TV screens, computers, laptops and tablets.
Fade resistance: UV rays are the culprit that's responsible for causing your furniture and flooring to fade. They break down the dyes in fabrics and other materials, resulting in a worn, bleached appearance. With window film, you can prevent 99.9% of UV rays from entering your home.
Skin and eye protection: UV rays don't just destroy your furniture. They also cause cellular mutations that lead to skin and eye diseases such as melanoma, macular degeneration, corneal damage, and more. Tinting keeps your family safe and healthy all year long.
Solar control: Did you know that heat loss accounts for an average of 30% of the energy bill for most homes? Window film works to regulate the amount of heat that enters and leaves your building. That way you can enjoy a comfortable living environment during the summer and winter.
The Experts in Residential Window Tinting, Fort Worth Window Film
Interested in learning more about window tinting? Call Fort Worth Window Film to speak to an expert. We're more than happy to help answer any questions you may have and provide you with the information you need.