3 Benefits of Privacy Window Films For Wichita Falls Office Buildings
In Wichita Falls, privacy window films are becoming increasingly common for office buildings. Office managers are finding that by installing privacy window film, they can create a more comfortable environment for employees and save money on energy costs. In fact, if you look closely, you will notice that many of the office buildings in the central business distract near Sheppard Air Force Base now include window film.
High quality commercial window films are extremely powerful and provide an effective way to reduce heat and glare from the sun and also block out uv rays that cause harm to office furniture, artwork, and flooring. Privacy window films provide the same heat and uv blocking blocking benefits of traditional window film with the added luxury of reducing visibility to create a more comfortable, private space for offices. It's no wonder that so many businesses in Wichita Falls are making the switch to window tinting!
How Wichita Falls Offices Benefit from Privacy Window Film
From high rise offices in the central business district downtown to smaller commercial spaces in Lakeside City and Pleasant Valley, office buildings of all types in Wichita Falls can benefit from privacy window film. Privacy window film offers some incredible advantages for commercial property owners such as:
1. Reduced energy costs
Installing a privacy window film for your office is a great way to lower your operational costs. By blocking out heat, window film allows your air conditioning and heating to operate more effectively so that it uses minimal amounts of energy. This can save you hundreds of dollars added up over the course of a year.
2. Comfortable work environment
Offices can get hot and stuffy when exposed to too much sun, making it difficult for employees to concentrate on work. Keep your office cool during the summer with window film and watch as productivity rates soar!
3. Protects building interiors
Natural light is important for any office. You don't want to rely on artificial lighting alone, plus natural sunlight is softer and creates a more appealing atmosphere. However, you have to be careful to make sure that the sun doesn't ruin the furniture or hardwood floors in your office. By installing window film, you can keep uv rays out of your office and protect the interior of your building from fading.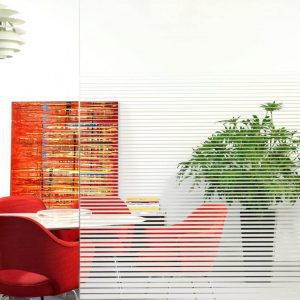 Contact Wichita Falls' Privacy Window Film Experts
Fort Worth Window Film is Wichita Falls' trusted privacy window film contractor. Call us today to get a quote on privacy window film for your office or schedule a consultation.