How Building Wrap Can Promote Your Fort Worth Business & Increase Brand Awareness
Throw out the billboards, posters, and tacky inflatable signs. There's a new method of street advertising on the rise, and trust us, you're going to like the results. 3M Building Wrap is just the thing you need to drive traffic to your Fort Worth business and increase awareness of your brand.
What Is Building Wrap?
Building wrap is a new advertising technology developed by the 3M Group. It basically turns your building into a massive 3D advertisement. Print building wrap with any high definition graphic, color, or text of your choice to reach local consumers for miles around and showcase your brand to the world.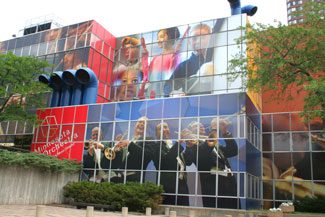 A Smarter Method of Advertising
Perhaps the methods of advertising that you're currently using just aren't getting the job done. Or maybe you're looking to further your outreach. Whatever your situation, 3M Building Wrap is the perfect solution for you. It's affordable, effective, and can be easily installed by your local window film supplier.
Additional Benefits
While Building Wrap is certainly an effective method of increasing brand awareness, it can be used for much more than that. Many businesses have installed building wrap for exterior glass resurfacing, metal restoration, event promotion, decoration, and other purposes. Building wrap is so versatile and durable that it's able to solve any architectural concern.
Building Wrap Applications
Virtually all types of commercial buildings in Fort Worth can benefit from Building Wrap including:
-Corporate office buildings
-Hotels & restaurants
-Stadiums & arenas
-Theaters & museums
-Public transit systems
-More
Fort Worth's Building Wrap Installers
Fort Worth Window Film is your source for 3M Building Wrap in the Fort Worth metropolitan area. We've been working with 3M products for years and have decades of experience in the window film industry. Call us today to receive an estimate on our services or get an estimate for your project.