Fort Worth window tinting experts
Fort Worth Window Film provides a full line of window tinting and window film products for multiple uses. We offer top of the line residential and commercial window films from industry leaders Llumar, Vista, and Enerlogic.
Click here to learn more about Vista window films, the top choice for high end residential applications.
Click here to learn more about Enerlogic, whose high-tech energy saving films have revolutionized the window film industry.
At Fort Worth Window Film, we have over a decade in the industry and our installers are top notch. Whether you are looking for a window film that can save you substantial amounts of money through the years on your heating and cooling bills, or you want to enhance the security of your home or commercial building's windows, we have the perfect product.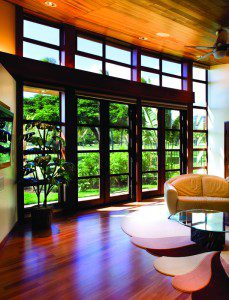 For the majority of our residential clients in Fort Worth, window film of the energy efficiency kind is what they are looking for. This product forms a molecular bond with your windows and blocks heat gain from the sun in the summer. By not letting your rooms heat up, significantly less air conditioning is required to keep them the temperature you want. In the winter, the heat you generate is kept within your space and not allowed to drift out through the glass. This allows your home or office to stay warmer and more comfortable with less work for your furnace, also saving money.
Other residential customers are looking for security window films or other types.
For the majority of our commercial clients in Fort Worth, window film choices include decorative films to add an upgraded style and privacy window films to give the interior of the building more privacy while still letting in light. Also popular are security/loss prevention window films that add an extra layer of security to your premises by denying thieves and vandals the opportunity to break in by smashing your windows.. We also offer an excellent antidote to graffiti with our anti-graffiti window films and even a heavy duty, high performance bomb blast window film. This product will keep the glass in your windows secure in the frames, even in the case of an explosion or bomb blast.
If you are not sure about the properties or benefits of different types of window films, Fort Worth window film is happy to answer any questions you might have, recommend a product that would work for your needs, and offer a competitive quote for the job.
For more information, please contact Fort Worth Window Film today.