How Tinting Could Save Fort Worth Schools Money on Energy Expenses
There's no denying it. Schools require an immense amount of energy, including both natural gas and electric, in order to function. But school budgets are tight so there's no room for waste. With the heat being as constant as it is in Fort Worth, limiting energy waste can be quite the challenge. Interestingly though, recent studies have determined that window tinting could save Fort Worth schools vast amounts of money on energy expenses.
Energy Consumption in Schools
It's estimated that collectively US schools spend almost $6 billion on energy costs each year. This a huge portion of school budgets. In fact, schools are spending almost as much on electricity costs as they are on salaries for teachers and staff members. But schools are reliant on this energy in order to power laptops, heating/cooling systems, lighting, and more, so what's there to be done?
The Solution? Window Tint.
While there many not be a solution for cutting back on the demand for electricity, there may be a way to make our schools more energy efficient. Studies have shown that by installing window film, the insulation of a building can be dramatically improved.
How It Works
Window tinting works to limit heat loss during the winter and prevent excess heat gain in the summer. Which means that since temperatures are more balanced, the HVAC system isn't working as hard and consumes less energy.
Natural Brightness
In addition, unlike blinds or shades, window film also allows for natural sunlight to enter the building. Which means that the building doesn't have to be as reliant on artificial lighting. This can also decrease energy consumption.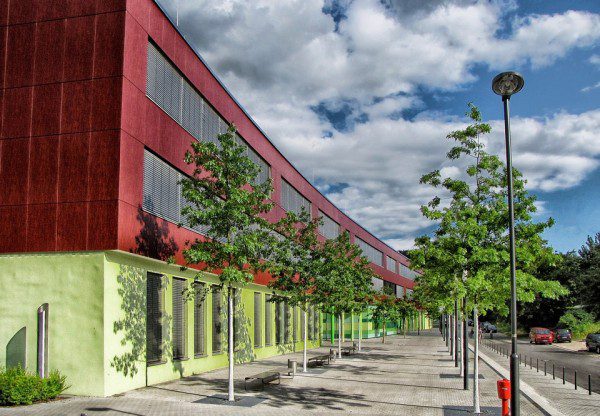 Professional Tinting Services in Fort Worth
Make this school year the best one yet. Contact Fort Worth Window Film to have window tinting installed for your Fort Worth school, college, or university.