You've built up your business by working hard. You want to succeed. You've installed a security or alarm system to protect your premises, whether a retail shop, a salon, a restaurant or bar, an office, a warehouse or factory, a plant, or any other type of commercial location. But has it occurred to you that even with the security system in place and active, your windows might still be a weak link? With loss prevention window film, Fort Worth businesses can shore up that weak link.
When it comes to loss prevention window film, Fort Worth business owners are discovering it is an affordable and practical way to protect their businesses. Consider this scenario: A pricey downtown Fort Worth shop has state of the art locks and alarms on all windows and doors. If the security is breached, the police (or the private security company the owner is paying good money for) will be there within five minutes, guaranteed. But a vandal comes along one night, tosses a brick right through that fully alarmed window, reaches in or rushes in, steals something valuable, and is gone well before the security arrives to check out the breach!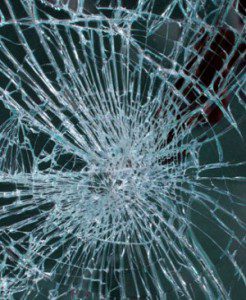 Now consider the same scenario, only with loss prevention window film in the mix. The same vandal comes along. The same brick or rock is thrown. Or perhaps the criminal tries to break the glass with a wrapped fist, a boot, or a bat. But let's stick with the brick for the sake of our story. The brick bounces off the window. The glass is intact, not even cracked. Perhaps the robber thinks it was a fluke of some sort, perhaps he didn't throw it hard enough. He tries again, with the same result for him. He leaves empty handed, perhaps to try his thievery on someone else's shop. (A shop whose owner did not have the foresight to have added loss prevention window film, Fort Worth!)
Your result? No robbery. No smash and grab. No alarm set off. No need to come down to your business in the middle of the night. No glass mess to clean. No window to replace.
Sound good? Sound like something that would be a benefit to your business? With the installation of loss prevention window film, Fort Worth businesses can have a whole new level of security and protection. And that's not just from thieves. What if a riot breaks out downtown, with looters rampaging the streets, smashing windows? We've all seen this scenario too many times on television happening in too many cities. Or what if a huge storm breaks a branch of that lovely tree outside your building and it comes down right against your windows?
Loss prevention window film protects you in each case. Contact us for more information.